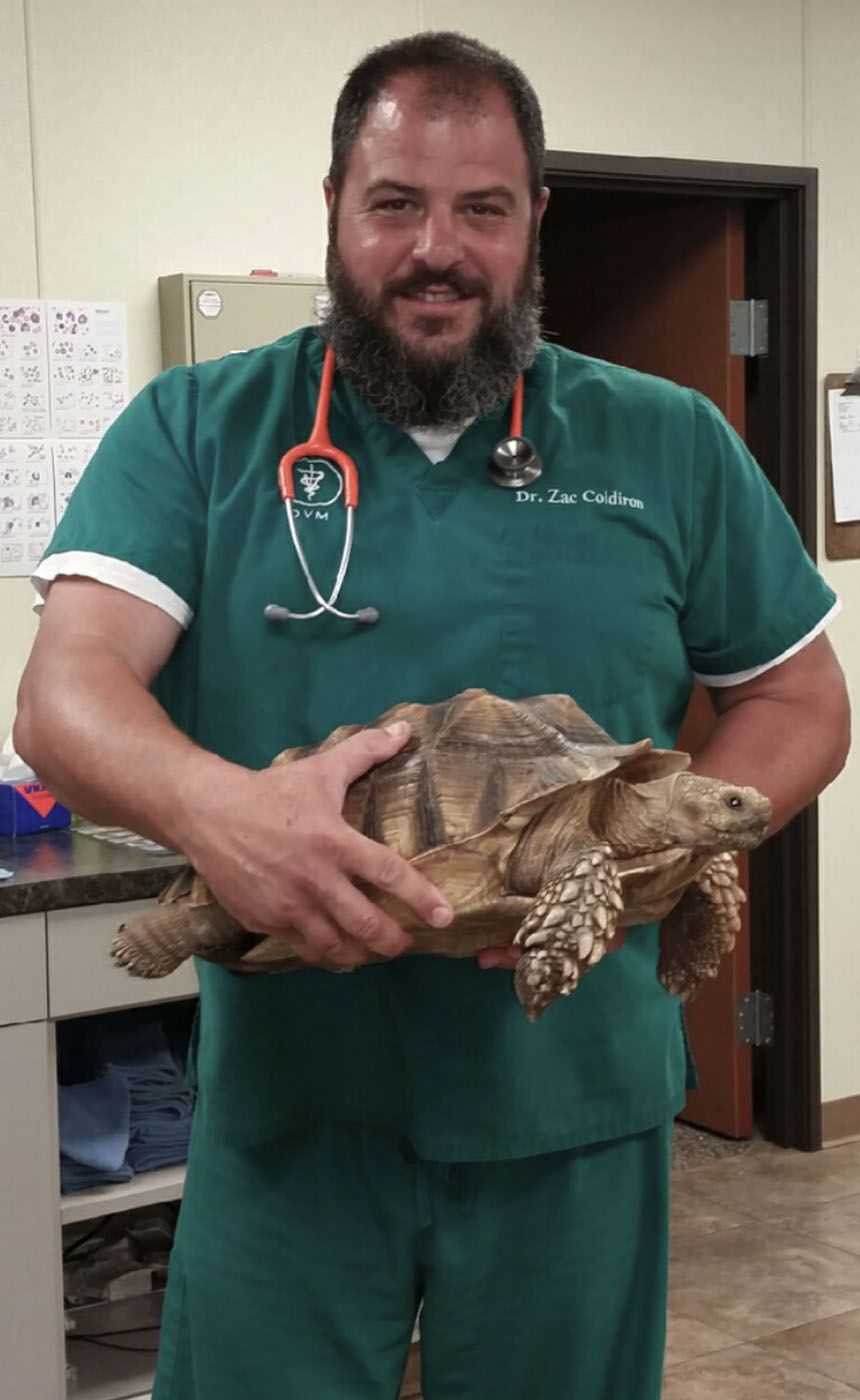 Dr. Zachary S. Coldiron
Dr. Coldiron has experience in small animal veterinary care, as well as zoo, exotic and wildlife medicine and surgery. He was raised in Harrah, Oklahoma and has lived in Edmond for the past two decades. He has several non-traditional pets including guinea pigs, an Amazon parrot, and several ball pythons. Two domesticated felines, Cali and Ariel, rule the Coldiron home! Zoey, a true mutt, and Katie, a German Shorthair Pointer, share guard duties!

Dr. Coldiron has been married to his wife, Kym, since 1998. They have two sons, Caden & Isaac, and a daughter, Isabella. Kym is a registered nurse at OU Medical Center/Children's Hospital. She also enjoys being a part-time stay-at-home mom. Dr. Coldiron started working in the kennels at University Animal Hospital in Norman during his undergraduate studies at the University of Oklahoma. After receiving his bachelor's degree from UO, Dr. Coldiron moved to Edmond and continued working as a veterinary assistant at Animal Medical Clinic until he was accepted into the college of veterinary medicine in 2000. Dr. Coldiron graduated from the Oklahoma State College of Veterinary Medicine in May 2004.

Dr. Coldiron's hobbies include being a dad, fishing, hunting, boating, skiing, rappelling, camping and hiking, rock climbing, weight-lifting, running, playing guitar and riding motorcycles.

Dr. Coldiron's medical interests include preventive medicine, soft tissue laser surgery, laser therapy, anesthesiology and pain management, internal medicine, ultrasonography and dermatology.
Bachelor of Science (Zoology) - University of Oklahoma (1998)
Doctor of Veterinary Medicine - Oklahoma State University (2004)
Oklahoma Veterinary Medical Association
Oklahoma Zoological Society
Staff Veterinarian at Free To Live Animal Sanctuary
Oklahoma City Herpetological and Invertebrate Society